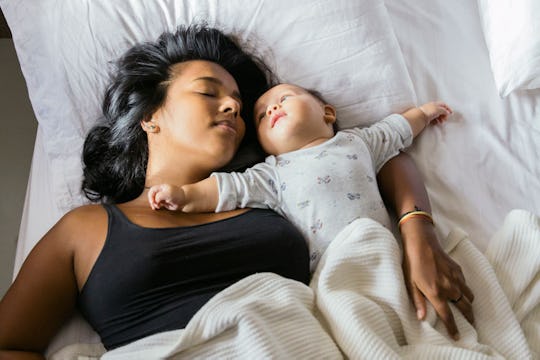 Diane Durongpisitkul/Stocksy
Say These Things To A Mom On Mother's Day Morning & Start Her Day With A Smile
Most moms I know have fairly simple desires for Mother's Day: some time to relax, some time to hang out with family, and maybe a simple card or bouquet of flowers. It really doesn't take much to make it a super special day for mom, and sometimes, all you need is a few well-chosen words. There are some things to say to a mom on Mother's Day morning to set the tone for a wonderful day ahead.
You honestly might be surprised at how easy it is to make a mom happy on Mother's Day. It's usually not about lavish gifts or over the top events (though if that's what she wants, do your best to come through). It's mostly just about saying thank you and letting her know how much you care about her and recognize the hard work of being a mom. Which, seriously, is something that we should all try to do every day, and not just once a year.
Remember to say these 10 things on Mother's Day and it's basically guaranteed to be the best day ever (and of course, actions speak louder than words, so remember to back them up with sweet gestures, too).