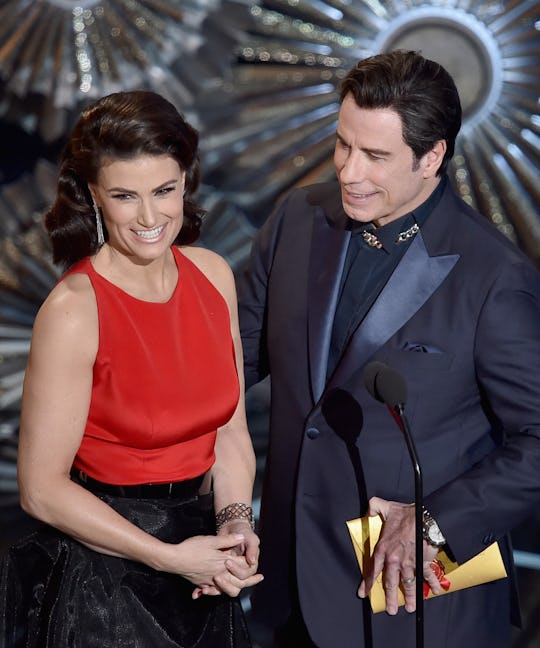 Kevin Winter/Getty Images Entertainment/Getty Images
10 Things You Shouldn't Say To A Parent If You Can't Pronounce Their Kid's Name
My beautiful daughter's name is Gioia. Go ahead and try to pronounce that, if you feel so bold. Nope, not "Gia," with either a hard or soft "G" sound. It's not "Guy-ah." It's not "Goya," like the food company, or "Gee-oh-ah" or "Jee-oh-ah." It's pronounced "Joy-ah." It's Italian, and it means "joy." I know, it's kind of a doozy. We knew that the spelling would confuse people when we picked it, but we figured it was a small price to pay for a truly awesome name. Unfortunately, it's also the reason why people are constantly telling me things you shouldn't say to a parent when you can't pronounce their kid's name. Is it worth it? Sure. Is it still pretty annoying? You freakin' bet.
While my daughter's name is incredibly simple to pronounce, the fact that it does not have a correspondingly intuitive spelling for English speakers leads to some hilarious and earnest attempts by anyone who seeing her name before they've heard it. I will admit there's a little bit of harmless schadenfreude going on when I hear it happening. "Hi, this is Jane from Dr. Blank's office. I'm calling to confirm an appointment for…( insert long, pause, where I can basically hear the sweat beading at the poor receptionist's hairline) Ummm… I'm going to screw this up. G… no… Ji… Goya?" I'm never offended, because it is a weird spelling and I know it. I usually try to put them at ease by saying "It's "Joy-ah." I know it's not an easy one to guess and yours was a noble effort."
Once people learn how "Gioia" is pronounced, their reaction (at least to my face) usually breaks down into the following categories: "Oh that's beautiful!" (to my surprise, actually, this is the overwhelming majority) or "Oh, I've never heard that before!" or "Julia?" However, every now and then, some jerk will respond to my child's name in a less than pleasant manner. Here are some of my favorites I've collected to help you avoid being said jerk, because, you know, just be nice instead.