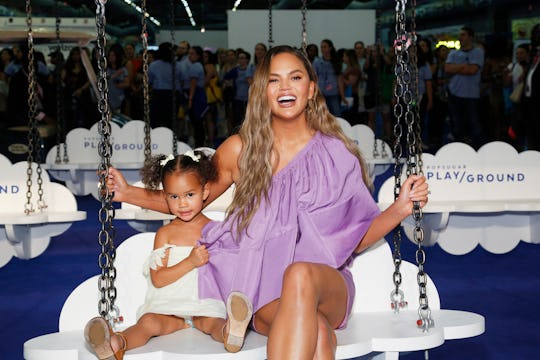 Lars Niki/Getty Images Entertainment/Getty Images
10 Hilarious Times Chrissy Teigen's Daughter Luna Was Just Oh-So-Sassy
Chrissy Teigen has become pretty much everyone's favorite social media influencer for one simple reason, in my opinion: she is always herself. I get the sense that she doesn't put much thought into how she's perceived or whether or not people will like her if she behaves a certain way, which naturally makes everyone like her even more. Because authenticity is a seriously attractive quality in a human being. And it looks like her daughter has inherited Teigen's innate sense of self, no matter the situation. To prove my point, please enjoy these 10 incredible times Teigen's daughter Luna was the sassy little queen we all deserve because, TBH, she's learned from the best.
Luna Stephens is the 3-year-old daughter of the Cravings: Hungry For More cookbook author and her husband, EGOT-winning singer John Legend. The couple also share 1-year-old son Miles, who so far seems to be a pretty chilled out version of his older sister if Teigen's social media posts of him smiling and relaxing are anything to go by. Which bodes well for Teigen and Legend, since I suspect they are going to have their hands full with Luna.
Although that being said, Luna might be all sassy and spicy, but she's also incredibly entertaining, as evidenced by these 10 examples of her being sassy and outspoken... two qualities I personally love in a human.