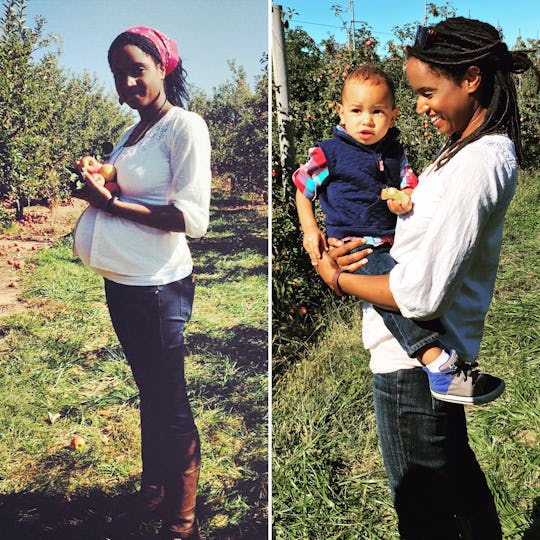 Courtesy of Sabrina Joy Stevens
My Mom-Self Proved My Pre-Mom Self Didn't Sh*t
I was a perfect mom before I had kids. My kids never laid eyes on a single screen, or touched anything that wasn't immaculate, or made a mess, or drew any attention to themselves in public. This was an easy accomplishment, since my kids only existed in my fantasies about how superior I was to the actual parents whose paths I crossed in real life. Since then, there have been plenty of times when my mom-self proved my pre-mom self didn't know sh*t, and I'm very grateful for every reality check I've received since becoming a mom.
When you're not totally responsible for another person's health and safety, it's much easier to believe all the myths and illusions and what it means to "have it all together," and to aspire to (and even accomplish, occasionally) totally unrealistic standards. However, babies aren't born with anything resembling a clue about the silly things we make up to convince ourselves and each other of how impressive we (think we) are. And if they do have a clue, they definitely don't care in the slightest.
Fortunately, what kids destroy in vain illusions, they more than make up for in their uncanny ability to reveal all kinds of strength, ingenuity, and wisdom we never even knew we had. Mom Me is far smarter and more compassionate —to myself and to others — than Pre-Mom Me ever was. Times like the following have proven that to me over and over.