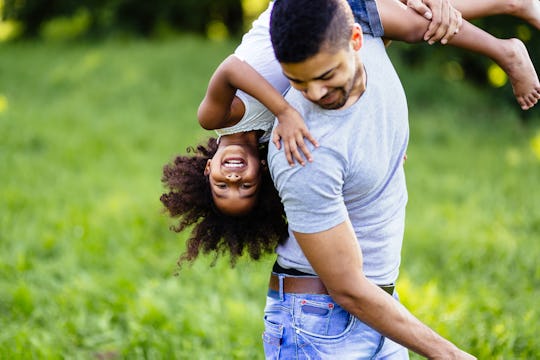 Fotolia
10 Times People Think A Parent Is Putting Their Kid In Danger, When They're Really Not
This week, new research supported what moms sick of parent shaming have long suspected: people often judge how dangerous a given parenting practice is based on their sense of how moral it is, not based on a reasoned assessment of actual danger to the child. That's why there are lots of times people think a parent is putting their kid in danger, when they're really not: they see something they don't agree with or that they wouldn't do themselves, and they assume that it must be dangerous, rather than considering that they don't have enough information to make an accurate judgment.
It's admirable that so many people want to make sure kids are safe. Intuitively, we all seem to understand that everyone has an interest in keeping kids safe and raising them to be responsible, capable members of the community. That's why, for better and for worse, people feel it's appropriate to question or condemn parents who they assume are putting their kids at risk.
Unfortunately, unlike our peers around the world and parents in times past, we live in a strangely individualistic time and place. So, while we still have a sense of concern for all kids, we simultaneously have this very new idea that individual parents (particularly mothers) are solely responsible for those kids' well-being, as opposed to the community at large. As a result, instead of people just helping us with our kids, we're as likely to have people judge us for what we're doing with them, without bothering to learn enough about what we're doing to know that it's actually OK.
To put it bluntly, that can be dangerous. When people's sense of what's morally acceptable influences their sense of what's safe, they can make bad judgments about parents' actions. For instance, driving a child around is statistically the most dangerous thing parents do every day. Yet a parent is more likely to be reported to authorities for letting their kid walk to the park by themselves than for driving them there, because people mistakenly believe that stranger abduction is more common than it is and because they are comfortable with driving and don't see it as immoral. Kids can end up being taken from their parents, just because a bystander thinks they're in danger when they really aren't.
From birth to their teen years, there are lots of times when people think parents are putting their kids in danger when they really aren't. Parents really are doing their best, though, so when we see the following, we should err on the side of assuming that parents know what they're doing, before we shame them or call the authorities.