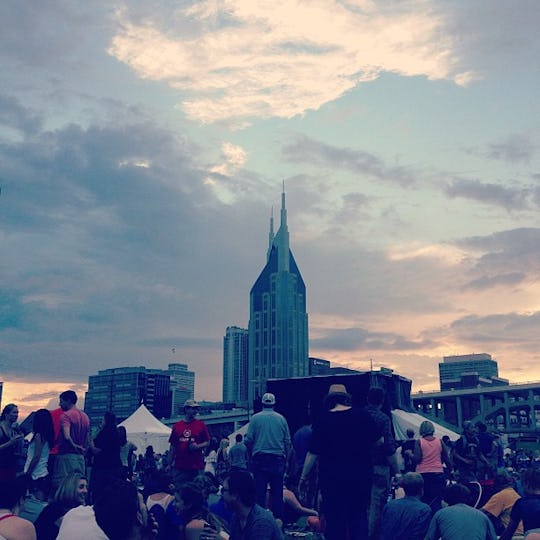 Courtesy of Heather Crews
10 Very Good Reasons Families Are Flocking To Nashville To Settle Down
Remember that awkward kid in high school who, years later, turned out to be a total heartthrob? Nashville, Tennessee has a similar story. Once considered the capital of country music and belt buckles with a serious mullet infestation, Nashville has since expanded its rhythmic reach to the likes of Justin Timberlake, Steven Tyler, and Jack White, just to name a few (yup, I'm totally name dropping and I feel zero shame about it because, yes, it is that awesome raising kids in Nashville). Obviously music is the heartbeat of the city (they don't call it Music City for nothing) but the streets are sustained by much more than brass guitars and country songs; Nashville is thriving in a way that very few metropolitan areas have since the recession, especially for families.
And why wouldn't it? I may be a bit biased but Nashville is beaming with endless opportunity. It's a place where there's literally something for everyone. In what other city can you find a rock star attending his street's potluck alongside his elderly neighbors, an Australian power couple shopping for records on a Sunday, world-class cuisine, top-notch education, and one of the greatest research and trauma centers in the country, all within blocks of one another?
Yes, I'm bragging, but I'm not the only one who feels the beat that Music City is playing. Once, Forbes (cheesily, but accurately) dubbed Nashville as "Nowville" for it's burgeoning economy, family friendly values, and endless entertainment venues. I know, I know, great minds think alike.
It's no wonder so many young families are flocking to Music City to plant their roots, but just in case you needed more convincing I've compiled a list of the top ten reasons to raise a family here.