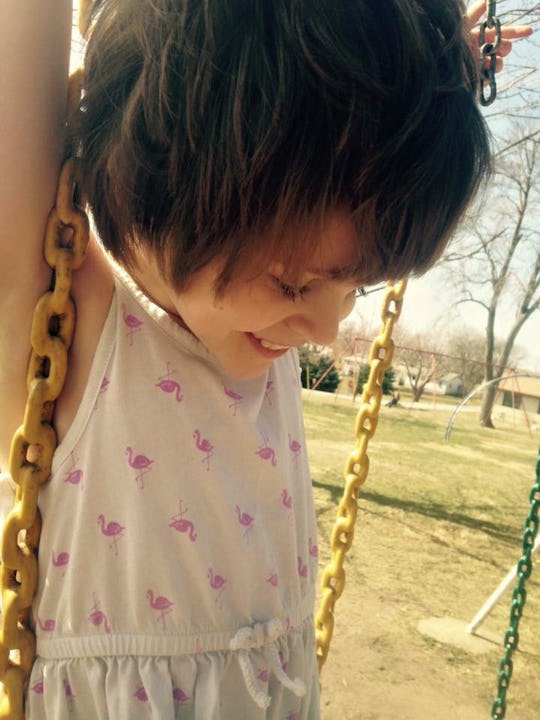 Courtesy of Steph Montgomery
Going To Therapy With My Kids Changed My Parenting
It's difficult to describe what it's like to watch your child struggle with their mental health. It made me feel so helpless. It wasn't until I went to therapy with my daughter, that I really started understanding what was going on in her amazing mind and what she needed from me to feel better (or at least to know I was in her corner). It taught me so much about her and myself, so it's safe to say going to therapy with my kids has seriously changed my parenting for the better. Seriously.
Sending my daughter to therapy felt so weird and uncomfortable, at least initially. It's funny, I have personally found therapy to be seriously helpful in my life, but I guess it never occurred to me that my kids could benefit from therapy, too. It was hard for me to admit that I didn't have all of the answers and that I didn't know how to make things better. When our family doctor recommended therapy for my daughter, I was more than a bit afraid and ambivalent.
I can honestly tell you that going to therapy with my kid has not only made a huge difference in her confidence, self-esteem, mood, behavior, and ability to focus, but it's made me a better parent in so many ways, and has given me the tools to help all of my kids cope and navigate life when things are hard or don't go as planned.