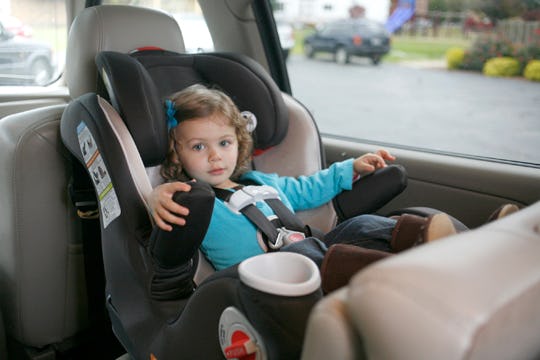 National Highway Traffic Safety Administration
Here Are 10 Ways To Keep Your Toddler From Melting Down In The Car
As a mom, I believe that one of the requirements for getting a driver's license should be passing a road test with young children in the back seat. Being able to change lanes, parallel park, or do a road trip with a whiny toddler is a true measure of driving skill. To get your license, you'd have to know how to keep a toddler busy in a car for more than a minute or two. That, my friends, is the true meaning of "defensive driving."
In all fairness, I have to admit that it can't be easy being a young car passenger. You have no say over where you're going or when. You're strapped into your car seat so tightly that you can't even retrieve a dropped sippy cup or binky. It's usually too hot or cold. If you're still getting the hang of the whole conversation thing, you can't ask Mom when the ride will end; if you are able to ask, all you get in reply is "Soon" or "Not long" or "I just told you! We'll get there when we get there!"
For your child's sake as well as for the sake of your sanity, it helps to be prepared for those bored and restless moments, even if you're only driving as far as the supermarket. Have some of these kid-pleasing car entertainment strategies at the ready when you leave the house, and you and your child will be all smiles for the duration of the trip.