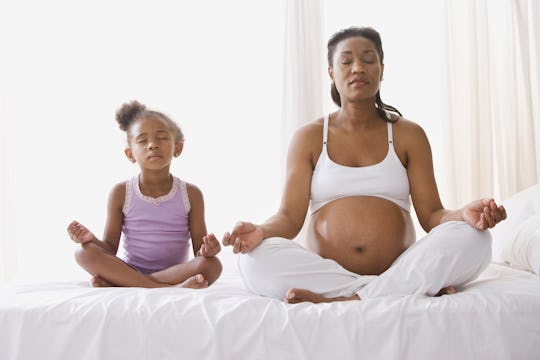 Fotolia
10 Ways You Don't Realize You're Angering A Pregnant Woman Who's Nesting
Not everyone experiences the magical pregnancy moment known as "nesting," but for those of us who do, it is both amazing and really, really weird. All of a sudden, after weeks (or months) of feeling uncomfortable and having little-to-no energy (because making a human is hard work), you get this burst of energy and an inexplicable drive to make everything in your home and life perfect. This usually includes more than a few really random projects that seem odd and unnecessary to everyone but you, so naturally, it's really easy for other people to unintentionally annoy or anger a pregnant woman who's nesting.
I felt really focused on perfecting our new house for most of my pregnancy, but didn't really have much energy to devote to it until about three or so weeks before I gave birth to my son. I remember waking up one morning, and in addition to feeling horribly behind on decorating his nursery (still a work in progress, honestly), I was also obsessed with sweeping, mopping, and polishing our floors and stairs. My house is a four-story row home, so it took me most of the day to accomplish my new goals. When my partner saw me practically wheezing by the time I made it to the bottom floor, he asked me if it was possible to leave it for a little while and come back to it the next day.
I glared at him, then started sobbing. "What? I can't just leave it! What if our son is born early and our floors look like this? He's going to think we don't love him!" My partner just smiled gently and backed out of the room. Honestly, it was the only adequate response. So, if you're a pregnant mama currently in the throes of nesting, congratulations on being awesome and Pinning your pregnant face off. Send this to everyone else in your life so they can understand how not to step on your cleaning, organizing, getting-stuff-done mojo.