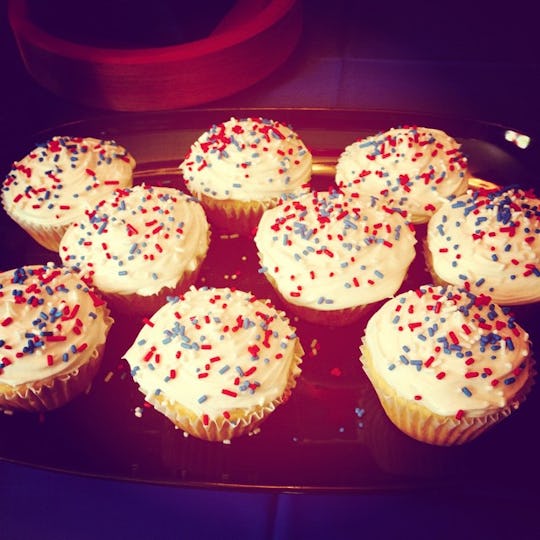 Courtesy of Hannah Westmoreland Murphy
18 Weird Things Every Pregnant Woman Does When She's Nesting
I was miserable for the duration of my first pregnancy, especially towards the end of my third trimester. I felt so huge and so sweaty and so uncomfortable and so wobbly and so, just, blah. However, something strange happened to me two weeks before I delivered my son. I started feeling this insatiable urge to clean and organize everything in my sight. I turned into a mad woman, and did all sorts weird things a pregnant woman does when she's nesting. It was odd and slightly unnerving, but it was also ridiculously satisfying and my nesting phase, thankfully, resurrected me from my pregnancy funk.
Personally, I hated pregnancy. I should probably feel more guilty about it than I do, but pregnancy was hard on me. Very, very hard. It wasn't until I hit my nesting phase that I finally felt like I was on fire; but the good kind of fire, not the kind that makes your sciatic nerve scream. Suddenly, I had enough energy to waddle wherever my heart desired. I finally felt motivated and determined and like I needed to scrub every corner of every room in the house.
It was awesome but, if I'm being honest, it was also a little weird. I had always heard about third trimester "nesting thing," but I was never made aware of the intensity with which this sudden urge to get my proverbial ducks in a row, would hit me. It was like I suddenly understood people like Martha Stewart and Gwenyth Paltrow, with their crisply pressed button downs and their perfectly arranged throw pillows and their flower-shaped cookies. Suddenly, I felt like I could be that person who ironed and baked every day. I could be that person who cooks only from her organic garden. I was inspired, to say the least, and things got a little, well, weird.
So, for all the nesting mothers out there, I feel you. The following things might be a little weird, but they're also super freaking productive and, most importantly, a sign that your little one is (probably) on their way.