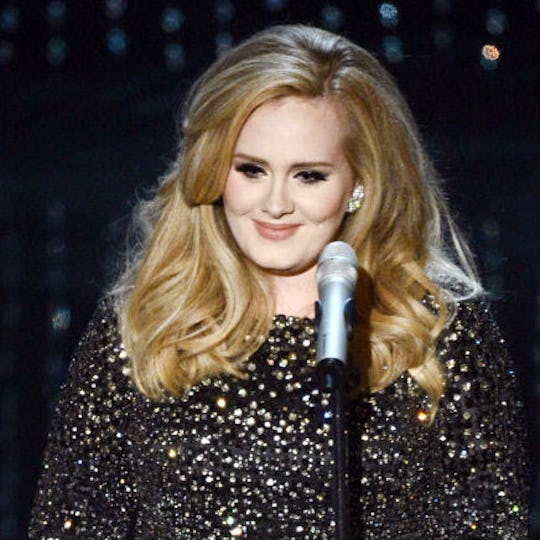 11 Adele Songs That Make Better Lullabies Than "Mary Had A Little Lamb"
Adele is a goddess, and I'm pretty sure no one will argue with me about that (and if you do, that's fine. I'll just fight you.) Her voice is incredible and angelic, and deserves to be shared with all ages — even children. Though your little one may prefer kid anthems during car trips, there's no reason you can substitute Adele songs as lullabies at night. And I don't mean a kid-ified versions of her songs. I mean the actual Adele tracks.
Yes, Adele's music is emotionally wrecking, and your little one may prefer to hear Elmo sing a classic bedtime song (as mine did while I wrote this piece.) But I remain steadfast in my assertion that Adele is child-friendly music. there's something to be said about introducing your child to amazing music at a younger age. It can be hard to find music that you like that you can also listen to with your kid, but Adele is actually perfect for that. Especially when it's time to settle in for the night. The gentle melodies of piano and soothing quality of Adele's voice can make for the ideal playlist for your child's bedtime. So why not trade in the traditional tunes from some more modern music? You can sing along or let iTunes do the work for you, but these 11 Adele songs will lull your little one to sleep faster than you can say, "rolling in the deep."