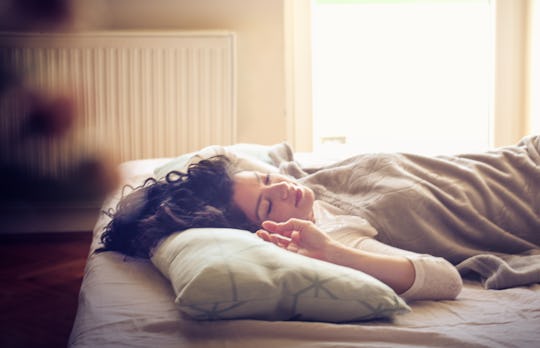 Shutterstock
Don't Be Fooled By The Price Tags On These 11 Cheap (But Powerful!) Vibrators
So much gets put on the back burner after you have kids: girls' nights out, reading for fun, your sex life. But you can take control of that last one by creating time for some grown up fun, with or without a partner. And the best affordable vibrators can help with that endeavor. You'll be counting down the hours until bedtime.
I'm a huge proponent of vibrators. Whether you want to use one alone or with your significant other, personal massagers can make sex more pleasurable, both because it offers a new, titillating sensation and because they can help you get to know your body better. Plus, they can make the big finish happen faster, which is a huge bonus when you're trying to squeeze in some fun in the few hours you aren't on kid duty. But these sexy toys can get really expensive, and it might be hard to convince yourself it's worth spending over $100 when you could just use your hand to get the job done.
Luckily, there are some great vibrators on the market with price points you'll love, and they're surprisingly effective. Read on to check out 11 vibrators that are all under $30 and have rave reviews from buyers. Treat yourself; you deserve it.