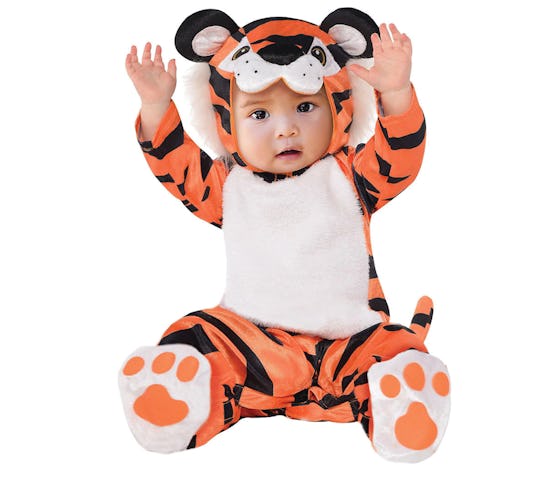 Party City
This Year's Party City Costumes For Babies Are *So* Cute
Although most Halloween costumes are wonderful in their own way, baby Halloween costumes are beyond adorable. Really, what's better than a tiny kiddo dressed up like a woodland creature or movie character? As the cutest Halloween costumes for babies at Party City prove, the littlest trick-or-treaters can play dress-up like no one else. Babies kind of own this holiday, to be honest.
The great thing about baby costumes is the wide variety of choices you can make. There are loads of adorable animal costumes for your kiddo, from sweet lambs to scary sharks. If your family is super into movies, for instance, then iconic superheroes and even movie monsters have infant-sized costumes, too. And then there are the classic Halloween looks, because dressing your own pumpkin like a literal pumpkin is pretty irresistible.
And for all their cuteness, these costumes take practicality into consideration, too. Most have snaps to make diaper changes easy, because that chore never takes a holiday off. Plus, many of the costumes are made from fuzzy, cozy materials your baby will enjoy snuggling in all night long. Honestly? If you want to bust out the costume from time to time after Halloween is over, no one will blame you.