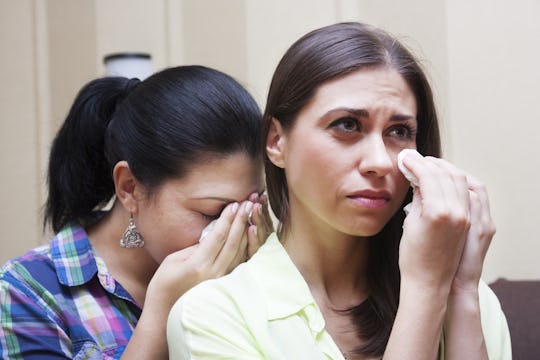 11 Fights That Are Completely Unsolvable In A Relationship, No Matter How Hard You Try
Fighting with your partner is bound to happen in a relationship, no matter how compatible the two of you are. Your opinions will differ, you'll find yourself heated for no reason at all, and you'll pick a fight over absolutely nothing. It's normal, but at some point you have to realize that there are fights that are completely unsolvable in a relationship, no matter how passionate you are.
A relationship doesn't work unless there's compromise — bottom line. But sometimes, an argument has no way of reaching that settlement. Whether it's one that really ignites your partner's emotions or one that you're lackluster about, despite their perseverance to argue, there are some fights that are going to come to a stalemate. And, for the most part, this is OK. But the problem begins when the fights that are completely unsolvable become more and more popular. At that point? You're picking a fight just for the sake of picking a fight.
It's like that old adage about choosing your own battles. You have to choose the arguments that are actually beneficial to your relationship because yes, some fights are good for the two of you. Some fights bring light to areas of your relationship that were troubling and some can reinforce the love you have for each other by clearing the air — like how a brushfire brings regrowth. But if you find yourself engaging in any of these 11 arguments, know that they are completely pointless because there's no way to solve them. You're basically arguing just to argue, and that's going to sink your relationship faster than any act of infidelity could.