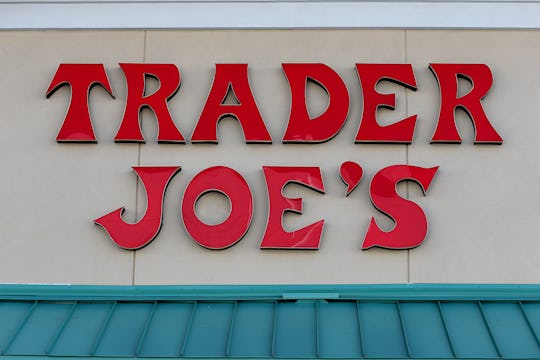 Joe Raedle/Getty Images News/Getty Images
Stick To Your New Year's Resolutions With These Healthy Trader Joe's Snacks
There are few places in my life where I don't mind battling the crowds in the parking lot and standing in line to check out, and Trader Joe's is one of them. Apart from their casual vibe and their ultra-helpful staff, their food selection includes plenty of nutritious options that make you feel virtuous about eating prepackaged meals. What's more, there are a host of healthy snacks at Trader Joe's that make it easy to nosh without feeling guilty.
What makes a snack good for you? Registered dietitian Jessica Crandell told Real Simple that a healthy bite should have about 150 to 250 calories, at least 3 grams of fiber, 5 grams of protein, and 12 or fewer grams of fat. As with any food, a snack should be minimally processed and free of unpronounceable chemicals or dyes. And if it happens to taste great (as in, you don't wish you were eating a candy bar instead), so much the better.
Happily, Trader Joe's has a wide selection of foods that fit these criteria nicely, along with standard choices such as salads, fresh fruits, single-serve hummus packs, and even organic turkey bone broth, which you could drink instead of your afternoon coffee for a warming snack that provides 9 grams of protein and only 60 calories.
Next time you make your Joe's run, drop some of these snack offerings into your cart so you'll be prepared when the midmorning or after-school hungries hit. You'll satisfy your cravings and do your body good at the same time.