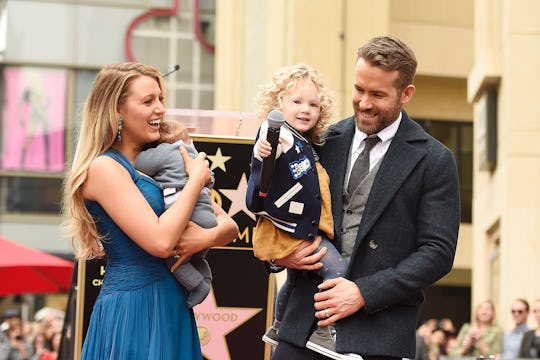 Matt Winkelmeyer/Getty Images Entertainment/Getty Images
These Celeb Dad Quotes Are So Funny It Hurts
Everybody knows that kids say the darnedest things, but dads definitely let some hilarious gems slip from time to time, too — and certain celeb dads are notorious for their irreverent humor when it comes to raising a family. Not that it isn't great to hear warm and fuzzy sentiments from our favorite famous fathers, too, but there's something about a "tell it like it is" kinda guy that fans with kids of their own can really appreciate. So with Father's Day right around the corner, why not remember some of the most hilarious celeb dad quotes in recent history?
From honest accounts of embarrassing moments to good-natured complaints about everything from quirky toddler behavior to unpredictable teenagers, these celeb dads don't hold back. And why should they? Gone are the days when parents had to pretend that parenthood was a walk in the park: All perfectly coiffed children and moms wearing pearls while they cheerfully vacuumed the house and dads who showed up after work with a grin and endless reserves of energy for tossing a ball back and forth in the backyard. Now, dads (and moms) have permission to come out and talk about how ridiculously tough parenting can be... not to mention just plain ridiculous.
A happy, happy Father's Day to all these straight-shooting star dads!