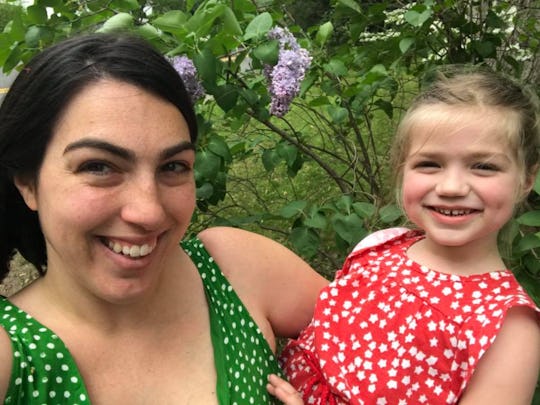 Photo courtesy of Jamie Kenney
The Most Pointless Parenting Advice I've Received From Strangers In Public
Being a parent is hard. With the best preparation and resources and support, it's still a series of fumbling through until you sort of find your groove. And even that is always changing because your child is always changing. One nice thing about parenthood is that there are folks who can help you — your parents, friends, cousins, siblings. Their insight and experience will be invaluable. But then there are people who don't know you, your child, or what the hell they're even talking about. Let me tell you some of the parenting advice I've gotten from strangers. Strap in, people, because there are some real gems in here.
Look, I'm someone who is extremely outgoing and has no qualms about striking up a conversation with strangers in public. I understand the impulse to start chatting someone up. And, of course, who doesn't want to be helpful? We could all use some help sometimes! But guys: Please have a modicum of self-awareness about whether your advice is helpful or welcome. And maybe realize that if you have just met someone (or, worse, haven't even officially met them but happen to be occupying the same public space at the same time) maybe even good advice is just not called for because, I'm sorry, but who the hell are you even?
Such is the "wisdom" I have personally gleaned from a bizarre assortment of randos. Here are some of my favorite tidbits...