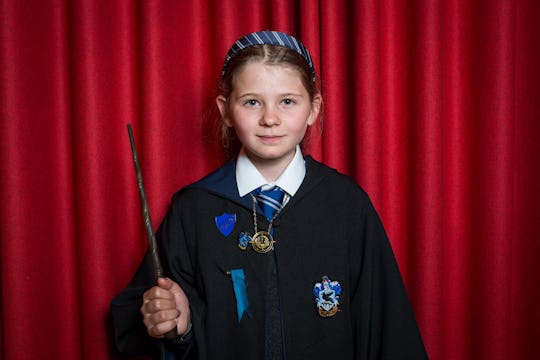 Rob Stothard/Getty Images Entertainment/Getty Images
11 Reasons A Ravenclaw Is The Only Person You Should Be BFFs With
The list of ways the Harry Potter saga applies to real life is endless. In fact, it feels like every time I turn around I'm struck (like a lightening bolt, ha ha. ha.) with another reminder of how genius JK Rowling truly is. For example, I've realized that a Ravenclaw is the only person you should be BFFs with; a revelation I've recently made thanks to an online quiz that will place you in your Hogwarts House. Of course, you don't have to rely on the internet to find out where you belong. Your own personal research or simply deciding for yourself will do the trick (ad would your own personal Storting Hat, but if you have one of those my jealousy knows no bounds).
Personally, I identify most with the Ravenclaw house. Now that I know where the Sorting Hat would sort me, my fandom for certain '90s boy bands, among other things, just makes the most sense. Not only are my quirks easier to understand, so are my relationships, most notably my friendships. I'm not one to toot my own horn, but I'm a pretty amazing friend (as so many of my friends can tell you) and I must say that I can credit most of my positives to the attributes that makes a Ravenclaw, a Ravenclaw.
Finding your own "squad," especially when you're a mother, is pretty damn important. Sure, you can look up mom groups or find women with children (or without children, because procreation is never a prerequisite) in your neighborhood; or you could just ask people which Hogwarts House they belong to, and find yourself a Ravenclaw buddy. Trust me, the latter is the way to go, because Ravenclaws make the best of friends.