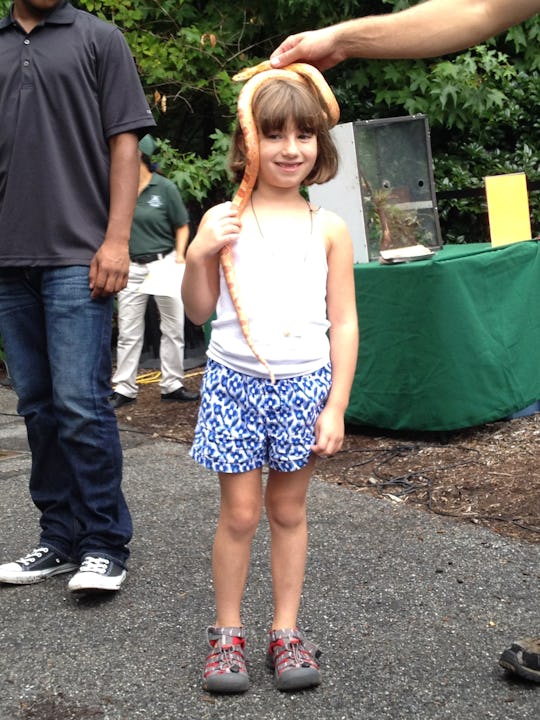 Courtesy of Lizz Wyles
11 Signs My Kid's Not In Danger, But You May Have Control Issues
I have never received as much unsolicited advice as I did when I was in public with my baby. The helpful tips delivered with a warm smile were tolerable (shout-out to the lady who chased me half a block to return my child's dropped shoe). However, I could do without the judgmental commentary, which usually came from people who claimed to be parents themselves, once upon a time. (They must have forgotten what it was like to have little kids.) It made me defensive, because my kid was not in danger. At all. So, since my kid wasn't in danger I as left wondering if said person had some control issues. I mean, that's the only other option, right? So check yourself before remarking on my child's open coat, dear stranger. Do you really think I'm not aware of the consequences of frostbite, or that it's at least 15 degrees above freezing?
My confidence as a mom was never particularly high, but having people get in my business when I was truly being an attentive parent really knocked my self-esteem down a few pegs. Forget being able to push this child into the world, and lovingly care for her, while also trying to stay a functioning member of society. I don't need props for doing my job as a mom, but I especially don't need criticism from anyone who thinks they could be raising my kid better than I can.
The number one priority as a caregiver is to keep the child safe. I have held that above all other aspects of my children's lives. However, "safe" is not a foolproof state. Kids trip and slides get wet and a piece of toast goes down the wrong pipe or maybe you feed your child a food you don't know they are deathly allergic to. We can't have control over everything. Still, there are plenty of strangers out there who'd make me think otherwise when they'd comment on my child's unwavering determination to nail cartwheels, even though she crash lands every single time.
Here are some other signs my kid's not in danger, but you may have control issues (well, not you, dear reader, but those who feel the need to impart wisdom to parents whose offspring don't strictly adhere to some Victorian code of decorum):