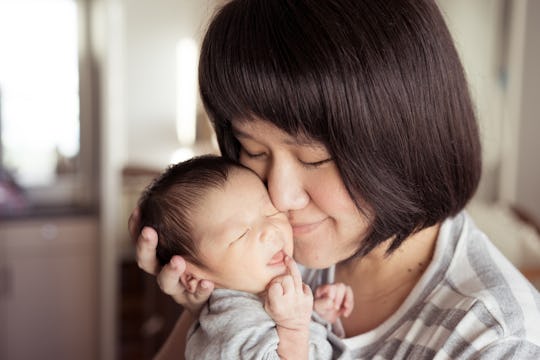 Fotolia
11 Signs You Actually Like Motherhood, Your Parenting Partner Just Needs To Step It Up
Motherhood is something I wasn't sure I'd ever get to experience. Thanks to a lengthy list of medical issues, getting pregnant would prove to be a feat (to say the least). However, I did become "with child," as they say, and more than once. In the time since giving birth I've learned a lot, including which superheroes rule and how often my daughter expects the tooth fairy to visit (too often). If this sounds familiar, these may be signs you actually like motherhood! Yay!
The down side, of course, is that even if you love it, you might have a partner not pulling his, or her, own weight. This can make the whole parenting thing that much harder to experience, adjust to and learn from and, believe me, I feel your pain. My partner and I have been together twelve years and in the majority of that time, our children have been with us. As much as I love being a mother (and I do, don't get me wrong) there have been many circumstances in which I've all but begged for just a little more help.
Let's face it: parenting is hard and it's a lot harder if you're always flying solo, even when that solo flight takes place within a partnership. Now that I've taken a step back to appreciate all that motherhood has given me, I'm also able to see the weaknesses in my own personal, romantic relationship. It's not easy to talk about, to be sure, but in all the ways I'm giving my children the best of me, there are times my partner has only giving a portion of himself and, well, it's just not fair. If you find yourself feeling the same, here are a few signs you need your partner to step it up.