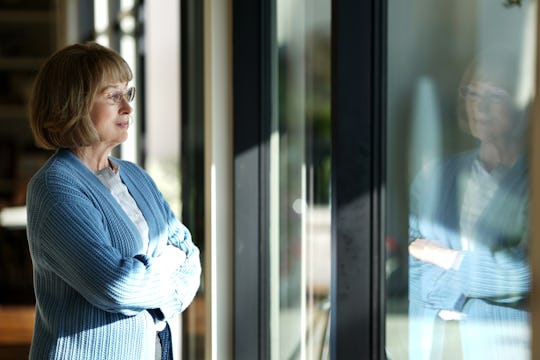 Jennifer Clasen/HBO
Fans Have Some ~Wild~ Ideas Of How 'Big Little Lies' Will End
In a plot littered with cliffhangers and double entendres, Big Little Lies fans haven't been able to stop wondering about the Monterey Five ever since that ~unfortunate~ incident on the stairs. Whether viewers are preparing themselves for the worst, searching for answers, or trying to beat the producers to the punch, these theories about the Big Little Lies Season 2 finale have the potential to make everyone feel totally unhinged.
In case you haven't yet devoted your life to a potentially murderous group of women, here's a quick recap. In season one, Jane (Shailene Woodley) comes to town and meets a group of impossibly glamorous moms from her kid's school, one of which is married to her former rapist, Perry, who has been abusing his wife Celeste (Nicole Kidman). When everything comes to a head at Trivia Night, the women catch Perry attacking Celeste and band together to fight him off. The struggle ends when Bonnie (Zoë Kravitz) shoves Perry down the stairs to his death. Fearing the legal consequences, the group maintains that Perry's death was caused by an accidental slip down the stairs, and the cops seem to believe them.
Unfortunately for them, not everyone buys their story. Enter Mary Louise (Meryl Streep), an absolutely infuriating woman who just so happens to be Perry's mother. Mary Louise is impressive in that she somehow manages to embody everyone's least favorite PTA mom, most critical grandparent, and worst internet troll. That being said, she wants to know what happened to her son, and she will do everything in her power to get to the truth. Unsure of how it will all end? Let these fans give you a few ideas.