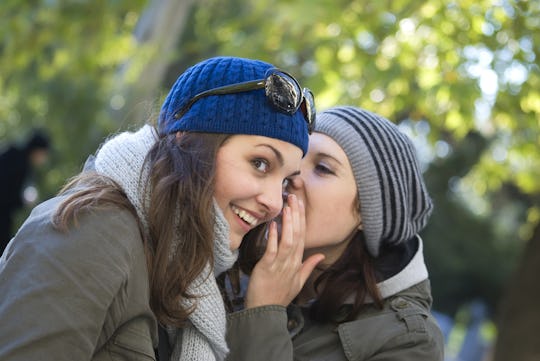 By: Gayvoronskaya_Yana/Shutterstock
11 Things Child-Free People Shouldn't Judge Parents For
Before we even begin, I'd like to state a few things up front. One, I know not all child-free people are judgmental. Two, I know people with kids unfairly judge people without kids, too. And three, there are exceptions to every rule and situation. But there are things child-free people shouldn't judge parents for that are worth highlighting over, and over, and over again. Because, guys, there's a lot of side-eye being thrown around for no damn reason.
A lot of the judgement, honestly, comes from just not knowing what's up. I'm not saying that from a place of smug condescension, either. People don't know what they don't know. All you can do is look at a situation through the lens of your own experience, and we should all just admit that sometimes parents do things that may look counter-intuitive, weird, or downright rude to those who don't have first-hand parenting experience.
I'm not necessarily saying parents need to be graded on a curve, but I think we often need to be graded on a different set of criteria. Because there is a method to our madness, though. No, really! I promise! So moving forward, please consider the following.