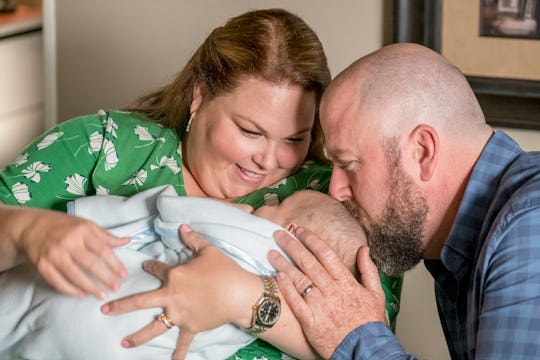 Ron Batzdorff/NBC
11 'This Is Us' Season 3 Finale Quotes That Hint At What's To Come In Season 4
Season 3 of This Is Us was a whirlwind of suspense, heartbreak, and drama that sent viewers on a roller coaster of emotions, wondering which of the show's couples would make it through the storm. Thankfully, there are plenty of This Is Us Season 3 finale quotes that can clue us in on what's to come in Season 4.
The opening shot of the season 3 finale featured a closeup of Beth Pearson (Susan Kelechi Watson), placing a game on a countertop before preparing herself a cup of coffee. It was followed by a shot of Randall Pearson (Sterling K. Brown), pouring himself a cup of coffee as he starts his day in his Philadelphia office, admiring the photos of his wife and daughters as he sits in his desk. And between the countless coffee-related scenes that comprised Season 3, we were privy to so much insight into what the Pearsons and company are most preoccupied with and worried about. Will Randall and Beth's marriage last? What's going on with Rebecca (Mandy Moore)'s health? Where was Rebecca's second husband (Jon Huertas)? What's going on with Nicky (Michael Angarano)?
Thankfully, the dialogue of the finale can clue us in on what to expect from season 4, premiering Sept. 24 on NBC, if we listen carefully and consider how detail-oriented the writers and directors of the show are. Every single line has a purpose; there is no such thing as throwaway dialogue in the show.