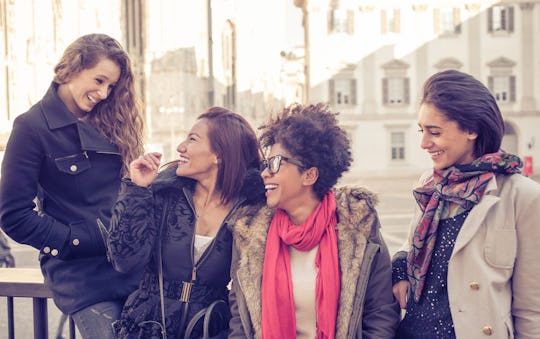 Fotolia
11 Ways Women Without Children Secretly (Or Not So Secretly) Shame Moms
Before I became a mother, I was extremely familiar with the judgement and shame women who don't want to become mothers, face. I was dead-set on never being a mom; on never experiencing a pregnancy or reproducing; on never being responsible for another human being the way a mother is for her child. I knew what it was like to have women who did decide to become mothers, downplay my decision or judge my choice or tell me I would be lonely and, eventually, change my mind. What I didn't know was all the ways women without children shame mothers, too, and it took me eventually becoming a mom to realize that, well, women just can't win. Like, at all. Ever.
When I found out I was unexpectedly pregnant and, after weighing my options and speaking with my partner, decided to have a baby and become a mother, I was shocked at how much shame and judgement I received from women who didn't want children. I honestly thought it would be smooth sailing, since, you know, I was doing that thing that everyone kept telling me I would eventually want to do. It wasn't smooth sailing, however. I had women tell me my life was over and I had women tell me I would cease to live a meaningful existence and I even had women tell me that I wouldn't be able to continue my career; that I wouldn't be a "writer," but just a silly mom that sometimes writes on occasion. For women, especially when they weigh their procreation options, the grass isn't only not greener on the other side; there is no green grass. Nope, there's just a barren wasteland of judgement and shame of which no one is safe.
In an effort to combat social and sexist expectations of women and womanhood, we hear and are all relatively well-versed in the judgements kid-free women face on a daily basis. I do think it's just as important to look at all the ways moms are shamed, too, because, well, we don't have to all make the same life choices to realize that, regardless of said choices, we're going to be judged for them.