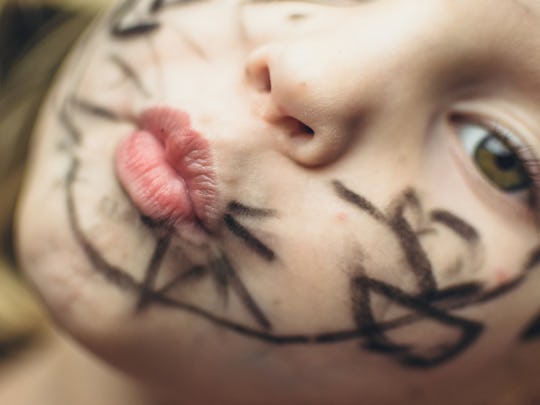 Nikita Vasilchenko/Fotolia
12 Of The Coolest Kids' DIY Halloween Costumes, According To A Teacher
One of the best things about being both a teacher and a mom is that you get to see a lot of Halloween costumes every year. Between my kids' trick-or-treating route and my school's annual candy-collecting walk-through, I get to greet a lot of adorable children in the outfits they've been talking about for weeks. And while there are some impressive store-bought costumes out there, I think the kids' DIY Halloween costumes are the ones that get the most attention (and that stay in my memory long after all the superheroes have walked away with their lollipops).
Any family can walk into a department or specialty store and pluck a packaged costume off the rack, just like the hundreds of other parents in the checkout line. But those outfits can be inconvenient to wear to school (try peeling off a bodysuit or hitching up a princess skirt when you have to go to the bathroom). And once November 1 comes along, all you have to show for it is a $65 piece of fabric that will get buried and forgotten in the closet, because when else are you going to send your child out in public looking like a Ninja Turtle or a garden fairy?
Unless your child has their heart set on a particular TV or movie character that can only be found in Party City, consider saying no to a pre-made costume and trying your hand at one of the many cute and easy homemade outfits you can put together with a few easily available clothing and prop parts. These are some of the ones I and my fellow teachers have seen (or wish we'd seen) over the years, so take a look, get inspired, and let your imagination go wild!