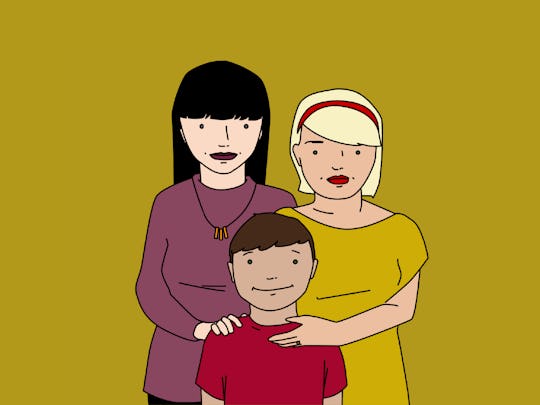 Allison Gore/Romper
12 Blunt Truths Every Body Positive Mom Hopes Her Son Will Learn
The body positive movement has gained visibility in recent years to the delight of feminists everywhere. It has, necessarily, focused on the relationship between body positivity and women and girls. Girls develop negative body image at increasingly younger ages and women suffer eating disorders at higher rates than men. Women's bodily autonomy is legislated against. In short: the female body is still, in 2016, a liability. Body positivity (often at the intersection of feminism, civil rights, and sex positivity) seeks to change that. But where in that conversation is there room for our sons?
Pretty much everywhere.
Not only do boys and men benefit from body positivity tremendously, and not only do they benefit from self-affirmation (because they face so many of the same social pressures as our daughters), but there are innumerable places where they will be able to learn, grow, and work hand-in-hand with women and girls to fight the crap unique to the female experience. This is not an exclusive conversation. A great thing about body positivity is that while it may be more regularly aimed at female bodies (who, let's be honest, are up against more), it is largely composed of completely gender neutral concepts.
So, I write this to my 4-year-old son and to all the boys out there who can benefit from learning that all bodies are good bodies.