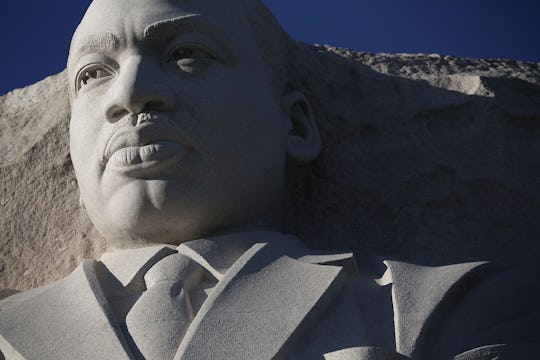 Alex Wong/Getty Images News/Getty Images
12 Motivating Martin Luther King Jr. Quotes To Share, Because He Was Pretty Inspiring
A legacy: It's something that many people seek to leave behind no matter the path they walk during their time on Earth. It takes, however, a special person to tirelessly work to advocate for change and seek equal rights for all human beings. One such man? Dr. Martin Luther King. And as Monday's national holiday to celebrate King approaches, you might want to lean on some inspiration or give a shoutout to the civil rights leader with these motivating Martin Luther King Jr. quotes to share.
You're probably familiar with his famous "I Have A Dream" speech, in which he says, "I have a dream that my four little children will one day live in a nation where they will not be judged by the color of their skin, but by the content of their character."
Those words are, perhaps, the ones people most often attribute to King and with good reason: The beautifully inspiring speech is one that is still necessary to reflect upon today, especially during a time when movements like #BlackLivesMatter are prevalent, and conversations about sexual assault, gender equality, and same sex marriage are crucial.
But King also had just a few more inspiring things to say, permanently solidifying his legacy as a visionary and change-maker. Here are some of my favorites.