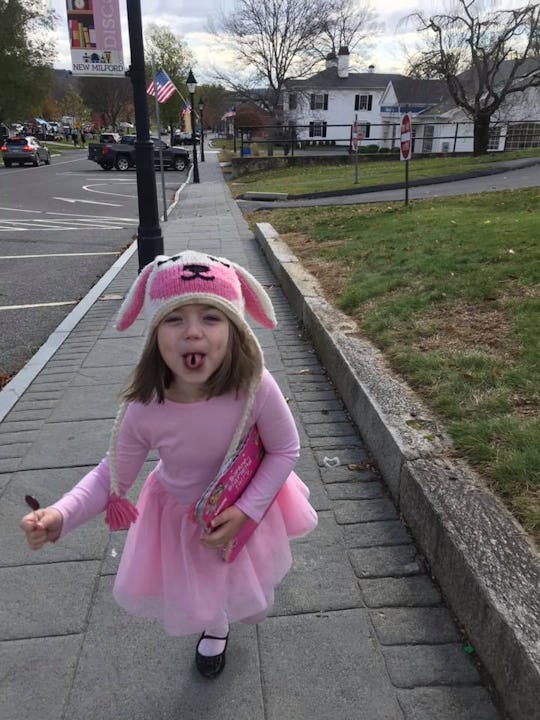 Photo courtesy of Jamie Kenney
My Preschooler Is Honestly Living My Best Life & She Doesn't Even Know It
I feel like the concept of living one's "best life" has become a touchstone in our culture. The exact details of one's best life vary from person to person, but the truth is that my 4-year-old daughter is living out my ideal best life... without the regular but responsible supply of gin cocktails my version would include. (Being an adult has some benefits, after all.) I'm not even a little embarrassed by the fact that I want my preschooler's life, because she knows what's up... also I'm basically a child and I've learned to embrace that fact rather than run from it.
While I don't deny the je ne sais quoi and joie de vivre of my daughter in particular, the fact is that I feel like most 4 year olds basically have life figured out and then are slowly taught to forget as they age, which is depressing AF. But seriously, at 4? Just before they hit "real" school? That's the sweet spot, developmentally speaking. Their abilities are just enough to get them by and move them through the world with relative ease (generally speaking, they can talk and walk and make their needs known pretty clearly), but they just don't give a single f*ck about all the stupid crap that takes up way too much of an adult's time.
But let's talk about the particular reason's my daughter's life is one I covet...