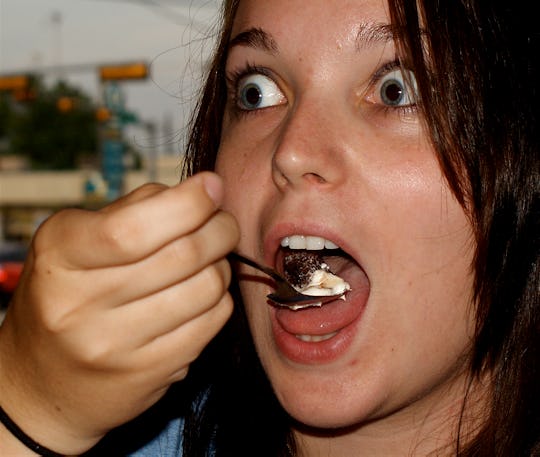 12 Stages Of Eating Way Too Much On Thanksgiving, From "Hangry" To "What Have I Done To Myself?"
When Thanksgiving comes to most people's minds, their initial thought typically revolves around being thankful, obviously. But somewhere in between the questionable history of Thanksgiving, Black Friday lunacy, and the family feuds that occasionally accompany the holiday, Thanksgiving now summons emotions spanning a very vivid, somewhat unstable spectrum. And while actually celebrating the holiday itsself is something to be valued, that doesn't mean that it comes without its occasional angst.
Families don't exactly fit the mold that sitcoms carved out for them in our brains. In real life, they're a bit more colorful, a bit more opinionated, and a bit more, um, dysfunctional than prime time television would like to admit. In fact, why are TV families still being cast in such predictable fashion when the real entertainment happens at actual family gatherings that include enough drunk uncles and awkward cousins to keep SNL on air for decades to come?
I love my family and all the quirks that accompany them but that doesn't mean that our holiday gatherings are all witty banter, perfectly cooked sweet potatoes, and boxes of Merlot (yes, boxes-- it's the holidays, keep that juice flowing). We're actually a lot more obnoxious than most people are comfortable with, and though my grandma is a stand up chef, there's almost always a burnt biscuit in the bread basket somewhere.
A meal as important as Thanksgiving dinner, one that so much pressure is pushed upon for the other 364 days a year, is bound to invoke a lot of feels. If you've recently experienced an increased heart rate and/or the unusual urge to start drinking at 9 AM lately, don't fret. You're not alone; below you will find the 12 emotional stages of Thanksgiving dinner.