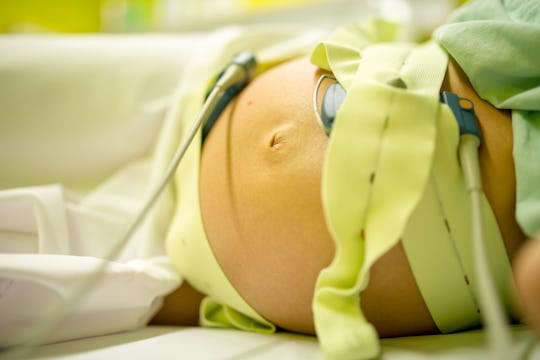 Gajus/Fotolia
12 Things No One Will Tell You About Preparing For Childbirth, But I Will
When I found out I was pregnant I thought I knew exactly how things would go. I read my copy of What to Expect When You're Expecting, took a birth class, joined an online pregnancy group, and wrote an extensive birth plan. I'm not saying that all of that was unnecessary, but for the most part I learned they weren't the most important ways to get ready to welcome my new baby. In fact, there are things no one will tell you about preparing for childbirth... except me, of course. I will totally tell you, because you deserve to know how it really is.
It might sound weird, but in my experience the most important part of preparing for childbirth was finding an OB-GYN or midwife I could trust to help me get through childbirth relatively unscathed. I also realized that allowing for some flexibility in your birth plan is a must. Now, I'm not saying you shouldn't have a set of goals or an ideal birth experience in mind, I'm just saying that life doesn't always care about your goals or ideal plan.
Above all, I think it's important to remember that there's no one "right way" to do labor and delivery. For some people, the best birth is a scheduled C-Section, and for others it's a candle-lit birthing suite with a doula and a midwife. Some might feel disappointment when their birth plan doesn't go accordingly, and others will get the experience they want. And while no two births are the same, I've found that it's "best" to try to go with the flow and accept that your badass birth for what it was, rather than what you thought it would be.
So If you're getting ready to have a baby, here are some things you totally need to know but may not have heard from anyone else: