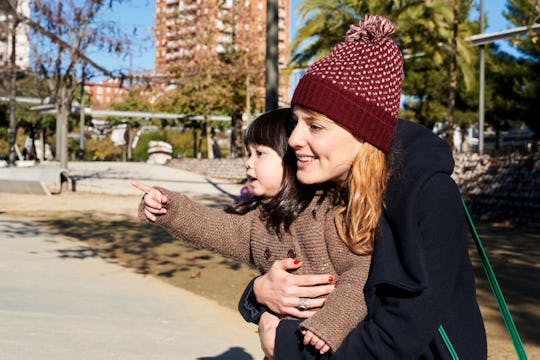 Guille Faingold/Stocksy
All The Coolest Aunts Are Known For These Total Rockstar Moves
If you're lucky enough to have a sister, sister-in-law, or even best friend that's assumed the role of rockstar auntie, you know that there are just some things the best aunts do that make your kiddos light up like it's Christmas morning. In my sister's case, all she needs to do is walk in the room for there to be wild screams of excitement. And it's true, the people who put the time and energy into being awesome aunts can achieve bonafide celebrity status.
My sister was the very first person to come to the hospital after my first daughter was born, and ever since that day, the two of them have had a very special bond. And by the time my second daughter was born, my sister was a total 'aunting' pro, bringing special gifts and fun games every time she visited our apartment. Even though we don't live in the same state anymore, she still does tons of things to show her love. From special birthday packages to surprise holiday visits, she makes a point of letting my daughters know they're constantly thought of and oh-so-loved, and that's truly the mark of great aunt.
Here are 12 things that fabulous aunties do, on the regular, to make your kids beam from ear to ear.