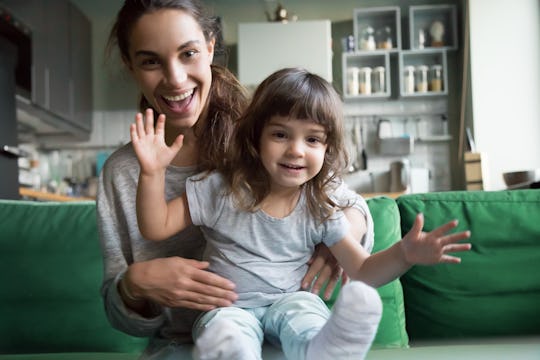 Shutterstock
Show How Much You Care This Nanny Recognition Week With These 12 Gifts
This year, National Nanny Recognition Week spans from September 22-28, 2019. Yes, nannies get a whole week of special appreciation which is only fair as their main job is to, you know, keep your children alive, fed, clothed, and entertained. Gifts for nannies are appreciated any time of year (I know this because I worked as a nanny for five years) but thoughtful gifts for nannies during Nanny Recognition Week are especially appreciated.
Being one of the caretakers to three lovable, rambunctious kids was one of my favorite jobs; it's fun to get paid to go swimming, read books, make collages, and play hide-and-seek; not to brag, but I was especially good at hiding in extremely obscure places and taking a few blissful minutes to be completely alone. It's a silly and joyful job, but it can also be hard and thankless at times (I feel like I deserve some sort of medal for all the times I wrangled the kids into school uniforms, itchy tights included).
I was so grateful when the family I worked for would give me an unexpected (paid) day off, or add a little extra money onto my paycheck. It can be nice, too, to get a tangible present; one of my favorite gifts I've ever received was from the parents of my charges, and it's included below, obvi. These 12 useful gifts will bring a smile to your nanny's face this Nanny Recognition Week — just remember to add a homemade card because there's nothing cuter than a child's rendering of their beloved babysitter even when the nanny is depicted (ahem, speaking from personal experience here) with a unibrow and arms that look like brooms.