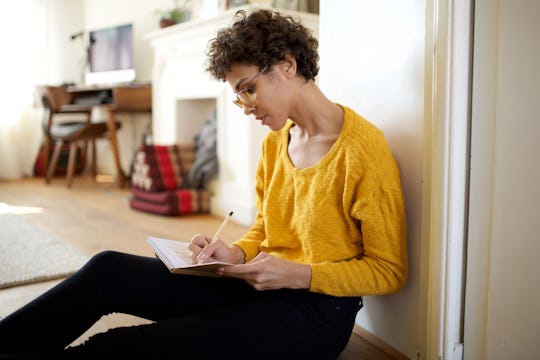 Shutterstock
These 12 Weekend Habits Will Set You Up For Success In The Week Ahead
If you're like most of us, you start the week off full of intentions for what you want to accomplish that week. But then Friday rolls around and you look at all your unfinished tasks and wonder what you did all week. That's why it's so important to develop weekend habits that'll set you up for success in the week ahead.
I'm an extremely goal-oriented person. And a compulsive list maker to boot. I even make lists for my family of things that have to get done. (They still love me a lot, anyway.) And like most people, I used to use my weekends as a dumping ground for everything that didn't get done during the week. Come Monday, I was so exhausted from trying to play catch up on all weekend I felt like I hadn't had a break at all. I realized that something was going to give, and that something was me. And my sanity.
Surprisingly, the things that you need to be doing on the weekend aren't always work or task-oriented. In fact, they might appear to be the antithesis of work, but once you do them, they will positively impact your week, whether you're looking to crush a work or PTO meeting. That's because having a successful week has nothing to do with work, but rather achieving the things you need to do in order to lead a happier and healthier life. These weekend habits just might make you feel more fulfilled, content (and successful) than ever.