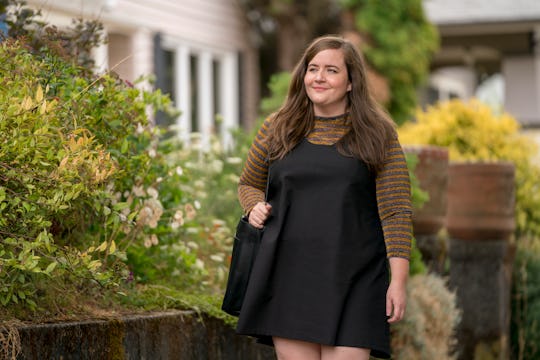 Allyson Riggs/Hulu
You NEED To Watch These 13 Shows Premiering In January 2019
You might be knee-deep in your eighth rewatch of The Office on Netflix right now, but as 2019 approaches, there are a ton of new original TV shows to look forward to. I'm not saying that you should stop marathon watching The Office because who would ever? But I am saying that there are 13 shows premiering in 2019 that you won't want to miss. While there are some anticipated network TV shows returning after their respective winter hiatuses, and the final season of Game of Thrones set to premiere in April, there are also plenty of new original shows on network TV and streaming platforms that you're going to want to add to your list.
Personally, I'm excited and nervous for the Roswell reboot, Roswell, New Mexico. Nothing could ever replace the chemistry between a young Shiri Appleby and Jason Behr on the WB. This could either be an amazing new version of the series on the CW, or a sloppy recreation that doesn't do it justice. Here's to hoping!
There are also a handful of superhero themed shows premiering in 2019 to quench everyone's growing thirst in between all of the DC and Marvel movie releases. Like the Watchmen series premiering on HBO and Netflix's The Umbrella Academy, for example. More than ever, there's no excuse not to be watching tons of TV and I don't know if that's a good thing or a bad thing. I'll let you know after my tenth rewatch of The Office.