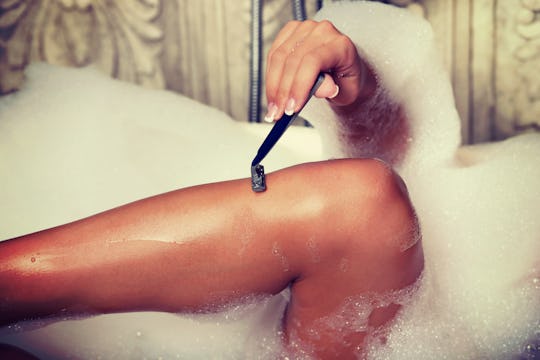 PhotoMediaGroup/Shutterstock
13 Stages Of Realizing You're Just Done With Shaving & Waxing For Good
I have been shaving for the past 25 years and, you know what, you guys? I can't do it anymore. I have born the slings and arrows of outrageous stubble most of my life and I'm here to announce that I am done with shaving and waxing for good. Well... mentally. Physically I see myself keeping it up for a while longer, if only sporadically. Because society and peer pressure and beauty standards and Patriarchy. Always with the goddamn Patriarchy, you guys.
In feminist circles, women's body hair (especially, lately, their pubic hair) is the source of much discussion and debate... sort of annoyingly so, in fact. Because, ultimately, what someone else does with any of their hairs is no one else's business. At all. It's also, on an individual level, wildly unimportant. And yet, bearing that in mind, it's sort of interesting to take a look at the practice from a somewhat academic perspective. Why do we shave? And when we choose not to shave, in a society that makes punchlines of women who don't, what is the motivation behind that?
Ladies, go bare, go hair, go any way you want. Hell, switch it up if you feel like it, just to keep people guessing. But let me tell you about the stages I have gone through that have brought me to a point where I'm just about ready to throw in the towel.