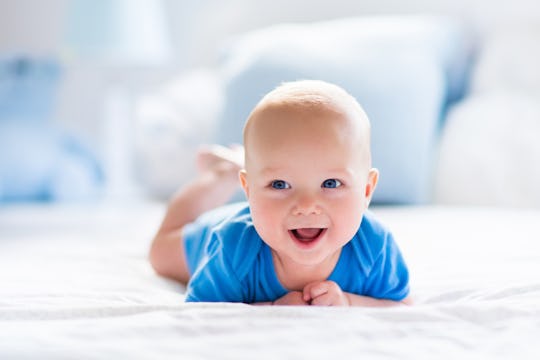 Shutterstock
14 Leap Day Baby Names For Kids With Exceptional Timing
Having a baby on Leap Day means your little one's birthday will always be pretty special. Born on a day that only occurs every four years, your kid may deserve a Leap Day baby name befitting their unusual date of birth. After all, there are only a select few babies born February 29 every four years, so your kid's birthday will always be one of those things that makes them even more unique an interesting.
Other than enjoying an extra-special birthday when it actually does occur, your Leap Year baby will also have the distinction of belonging to a select group. Because the odds of being born on Leap Day are 1 in 1,461, your baby automatically belongs to a population of around 4.1 million people in the world, as reported by the New York Post. It's difficult to imagine any other date inspiring that kind of interest.
So with that in mind, here are Leap Day-inspired baby names. Whether incorporated as a first or middle name, they are a sweet way to mark your baby's entrance in the exclusive ranks of leapers. While all birthdays are special, these have the distinction of being a little more exotic than most.