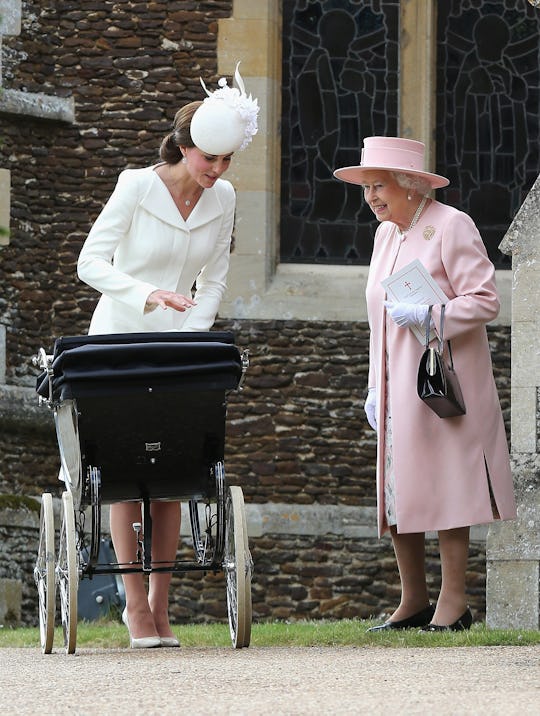 Chris Jackson/Chris Jackson Collection/Getty Images
These Old-Fashioned Alternatives To 'Grandma' Could Start A Family Tradition
It can be hard for women to imagine themselves being called "Grandma." I can't be that old, can I? But then they hold their grandchild in their arms for the first time, and instantly they accept and treasure their new role. But do they have to be called "Grandma," even if the shoe fits? The answer is no, of course, thanks to the many existing nicknames for grandmothers. Some of these affectionate monikers have even been around for hundreds of years.
Not all names fit well with every type of grandmother. It's hard to imagine Queen Elizabeth letting her grandchildren or great-grandchildren call her Honey or Googie. (For the record, William and Harry call her Granny, and Prince George calls her "Gan Gan," according to The Independent.) But when you find the right name, you know it. Or, in some cases, names. My mother-in-law, who has six grandchildren and three great-grandchildren, is known either as Gram, Grandma, or DiDi, depending on which child she's with. She proudly answers to all of them.
If your mom (or you!) is about to be a grandmother and needs some inspiration, consider these possibilities. They're old-fashioned, true, but that also makes them classic. They may even be the names you or your partner called your own grandmothers, in which case you'll be handing down a family tradition. The important thing is that this name will be spoken hundreds of times by a little person who adores their grandmother.