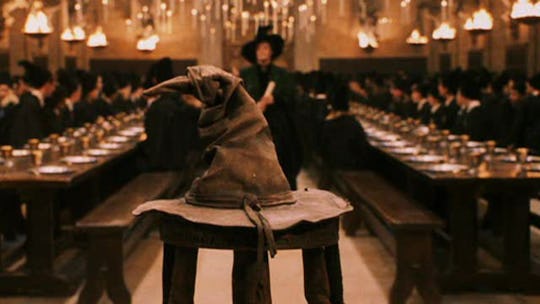 Warner Bros.
14 Things That Only Happen When Two Ravenclaws Are In A Relationship
My husband and I are doomed. It is written in the stars. For I am an overly ambitious, unemotional Capricorn. Ruled by Saturn, I am inhibited and dictatorial. My no-nonsense approach to life is intimidating to my whimsical and capricious Cancer beau, who can be clingy and capricious. But guys. It's OK. Because Astrology is fun, but it's also bullsh*t. (Seriously, you could not describe either of us in terms wronger than the ones I've just described: I'm basically IRL Marianne Dashwood and he's Ned Stark.) You know what's foolproof, though? The Sorting Hat. And the monsieur and I are both solidly Ravenclaws. We're going to be just fine.
Certainly this is my own bias showing here, but I should venture to suggest that you can find no more solid a relationship than one between two Ravenclaws. As strong? Maybe. But stronger? Witch, please. Our lofty pragmatism, independence, and celebration of other people's individuality makes for a wonderful relationship built on respect and a mutual passion for knowledge and ideas. Our natural creativity keeps things interesting. R/R love is built to last.
There are certain things that happen when Ravenclaws fall in love. Magical things. (Because... you know... wizarding school and whatnot.) Here are but a few...