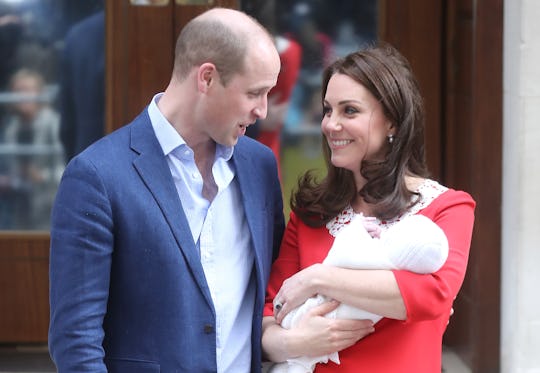 Chris Jackson/Getty Images Entertainment/Getty Images
Here Are 14 Top Baby Names In The UK For Some Across-The-Pond Inspiration
With so many people obsessing over the newest royal bundle of joy due this spring, top baby names in the UK are a hot topic of conversation. Speculation over Meghan and Harry's baby's name has made waves online recently, causing a boom in popularity for several traditional royal names. While it is not yet known what the newest royal baby's name will be, I'm pretty sure it will become just as popular as Prince George, Princess Charlotte, and Prince Louis' names have been in recent years.
But it's not just royal names that are trending across the pond — fresh and unique baby names are fighting for their time in the spotlight, as are babies named after British pop culture icons and athletes. Names of characters from popular British television shows and movies, as well as those here in the U.S. are also seeing a rise in popularity among new parents.
Naming your baby is one of the most important jobs you have as a parent. Whether inspiration strikes watching a movie, taking a walk through the park, or reading a blog post about trending baby names in the UK, your baby's name will be something they carry with them throughout their entire life. If you happen to pick one from this list, they will probably love hearing the story behind their British-inspired name one day.