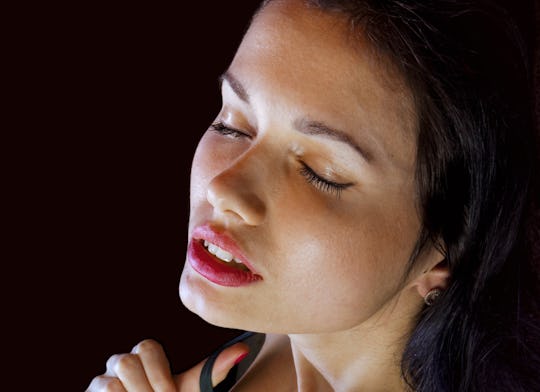 Sergiy Serdyuk/Fotolia
15 Different Types Of Orgasms You Can Have, Because Your Body Is Amazing
Skim through a magazine or scroll through a website, and they are brimming with tips to having an orgasm. Every article guarantees that a certain position will make you cum, or that there's some untouched part of your body that will bring you to orgasm. But with so many different types of orgasms, how does anyone know for sure what will work for someone else?
Well let's be honest — they don't. What works to help one woman climax may be nothing but a frustration to another woman. Orgasms are not a "one size fits all" kind of deal. And describing how you achieve an orgasm to another person may sound like gibberish to them. Our bodies are all different and there's no way to prove that we all experience the same sensations in the same way.That's why it's incredible to me that there are 15 different types of orgasms, and we may only ever get to experience one.
Even if some of the orgasms on this list sound totally far-fetched to you, here's what you have to remember — everyone's body is capable of experiencing these orgasms. Just because you don't doesn't mean your body has failed. It simply means that the same sensation that gets off one group of women may not do anything for another. But whether you're eager to see what type of orgasm you may have experienced before or you just want a night in with your partner to try a few out (I mean, don't do all 15 in one night, OK? I'm not a doctor, but that sounds rough), this list of 15 different orgasms will definitely make you realize just how incredible your body is.