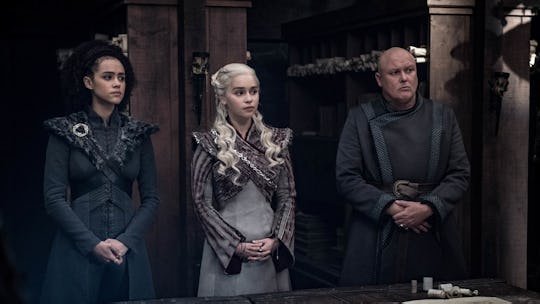 Helen Sloan/HBO
Use These 15 'Game Of Thrones' Instagram Captions When You Want To Sound Clever
It should be no surprise that a TV show based on a best-selling book series is filled with memorable quotes and one-liners. Some of the best lines ever uttered by Danaerys, Cersei, Tyrion and the rest of the Game of Thrones crew come verbatim from the book series A Song of Ice and Fire. Those iconic quotes also make for great Game of Thrones Instagram captions, whether you're posting about Westeros or simply sharing shots of your own life.
Instagram is actually a great place for connecting with other Thrones lovers. There are tons of fan-run accounts dedicated to the show that are a great source of hilarious memes and vemes. There are also plenty of accounts giving you behind the scenes looks, including the official accounts of the actors themselves. You really need to check out the Night King's Instagram, according to Time, and keep an eye out for Sophie Turner's hilarious reactions (like her excitement over Arya and Gendry's hook-up and her response to Arya's epic assassination).
Here are 15 classic Game of Thrones quotes that make great Instagram captions, whether you're expressing family pride, feeling unstoppable, or simply letting everyone know that you're settling in to watch the show.