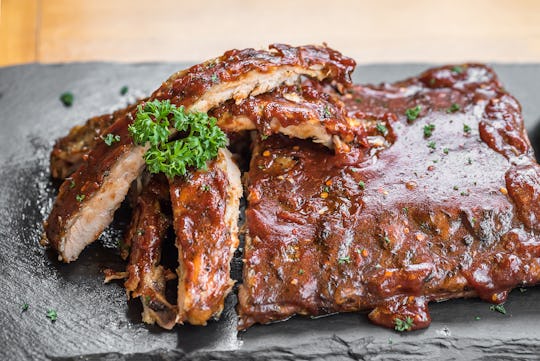 Shutterstock
When It's Too Hot To Cook, These 15 Instant Pot Recipes For Summer Will Save You
The last thing you usually feel like doing on a hot summer day is cooking. Turning on the oven only makes your house hotter, and sometimes even mustering up the energy to fire up the barbecue is just too much. On the laziest of summer days, pulling out your Instant Pot can be an absolute lifesaver. There are plenty of fun summer recipes for the Instant Pot that can get dinner on the table quick, and you won't have to break a sweat.
Summertime is a great time to cook at home, despite the heat making it an unappealing idea at times. So many different types of fruits and vegetables are in season, which means you can often find them on sale at the grocery store or at farmer's markets. This a great time of year to get everything from corn to peppers to strawberries, according to PBS, and you'll find recipes that include each of those things on this list.
The Instant Pot isn't just for entrees, either. You can make some incredible sides dishes, delicious desserts (my personal favorite), and even drinks. Is there nothing it can't do?
Any one of these 15 yummy recipes will help you whip up something delicious without melting into a puddle this summer.