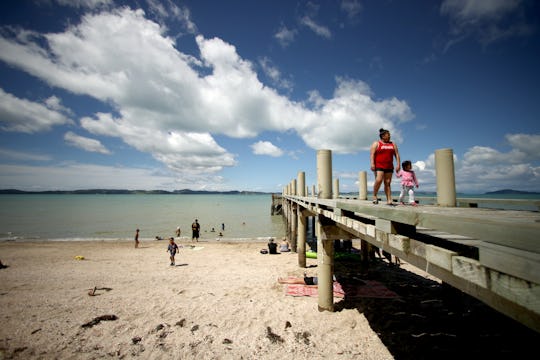 Phil Walter/Getty Images News/Getty Images
15 Summer Bucket List Items For Families, Because You're Running Out Of Ideas
Summertime brings with it endless opportunities for scoring some serious family fun, right? Yes, it's true, but it's also a fact that once the excitement over school-free days and warm weather wears off, everyone in the household can get a little stir crazy. That's why it's not a bad idea to approach the summer with ideas for the whole family to have fun, whether they are DIY, or involve a trip to a local park or museum. Not sure where to start? There are tons of summer bucket list ideas for families that will help get your idea wheels turning.
As you decide which activities will work for you and your crew, consider making it a family affair and keep track of your bucket list on a calendar, chalk board, or dry erase board, checking them off as you accomplish each item. Take photos as you go and make a family project out of putting them in a scrapbook, decorating each page with fun stickers, gems, and sequins, and even writing a few lines about your favorite moments.
One thing you can bet on: Your kid will head back into the school year with some seriously cool stories for their friends — and some ultra special memories shared with you.