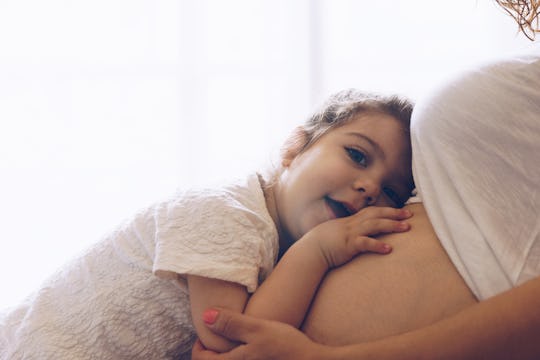 sianstock/Fotolia
11 Things You Should Do With Your First Kid *Before* Your Second Is Born
The transition from one to two children is exciting, nerve-wracking, and requires a lot of preparation. Maybe not as much as you needed before you had your first (you probably have a lot of the necessary equipment at this point, for example) but there's still a lot to do, including the things you should do with your first kid before your second is born.
Yeah, the pre-existing kid is probably at the center of a lot of your new baby concerns, but let me let you in on a little secret: it's so not as big a deal as you necessarily think it's going to be. That's not to say welcoming another baby to the family isn't hard or can't be really challenging, but you'll be surprised just how much sort of falls into place because, well, that's just how life works.
I am a generally laid-back person, but I was a nervous wreck when I was pregnant with my second. It wasn't the pregnancy itself that worried me, but rather the idea that I was absolutely ruining my first child's life by having another baby. "He's used to things a certain way," I fretted. "And we have a good thing going. What if he's so upset and thrown off his game that I ruin our dynamic? How could I do this to him?" As such, so much of what I did with him during my pregnancy was motivated by guilt. I wish I could go back, hug myself, gently stroke my hair and then firmly smack my upside the head and say, "Pull yourself together, woman. Focus on these things instead."