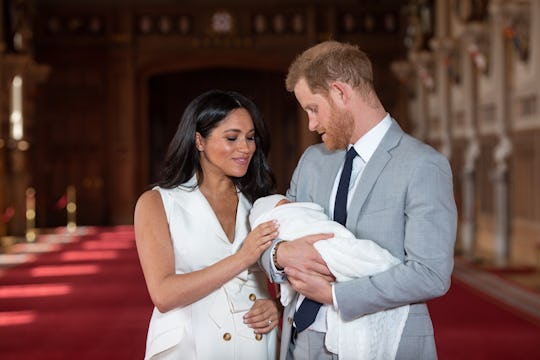 WPA Pool/Getty Images Entertainment/Getty Images
15 Minimalist Baby Outfits Inspired By Meghan Markle's Timeless Style
Meghan Markle, the Duchess of Sussex, sports an iconic, minimalist style that is completely gorgeous. She tends to pick out clean lines, neutral colors, simple patterns, and flowing jackets to fill out her wardrobe. They look absolutely stunning on her, and by taking her fashion as an inspiration, you can find classic, minimalist baby clothes that are precious for your little one. There are plenty of some cute baby outfits out there, which match the spirit of the Duchess of Sussex's looks, but don't require you to crack open the royal bank vault.
Just because she's minimalistic doesn't mean she's not fun: Meghan Markle's style seems to indicate that she loves buttons, stripes, bows, and fun patterns, which also happen to look darling on baby clothing. The outfits in this list (for babies and toddlers) share another common thread with that of Meghan Markle's wardrobe: they show that a minimalist style doesn't mean you won't stand out. An eggshell white coat is as eye-catching and adorable as a colorful outfit, while a ruffle or two is just enough to fancy-up a simple, clean aesthetic.
Here are 15 cute Meghan Markle-inspired minimalist baby outfits you'll want to buy stat.