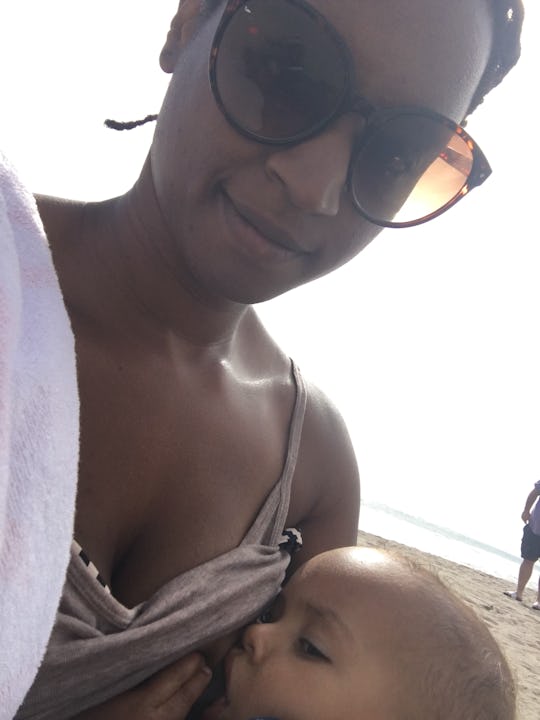 Courtesy of Sabrina Joy Stevens
15 Next-Level Comebacks To Breastfeeding Haters
For better and for worse, I didn't take a whole lot of interest in conversations about breastfeeding in public until I myself started breastfeeding (in public and everywhere else) almost two years ago. I was always annoyed by people who harassed moms over it, but I would scroll past comments about it until they became unavoidable; like when the comments were directed at me, or at moms I've befriended in various support groups. Now, I've become something of a connoisseur of next-level comebacks to comments about breastfeeding in public, if I do say so myself.
In various places in person, and especially online, I've heard way too many ignorant, judgmental, and otherwise foolish things directed at moms who are just trying to feed their kids. It amazes me that there are so many people out there who feel totally entitled to walk up to others — including total strangers — and tell them how they should use their own bodies and care for their own kids. It almost makes me want to write, "Not your body, not your baby, not your business," on the back of my kid's hat or something. (Ooh, there's an Etsy opportunity.)
Anyway, if you're as annoyed by ignorant meddling as I am, or you're worried about being accosted the next time you nurse your kid in public, or spend a lot of time participating in internet comment threads about breastfeeding, here's a cheat sheet for responding to comments you're likely to encounter. If you're the kind of person who struggles to mind your own business when you see moms with their kids in public, don't say you weren't warned if a sassy mama decides to school you right on the spot.