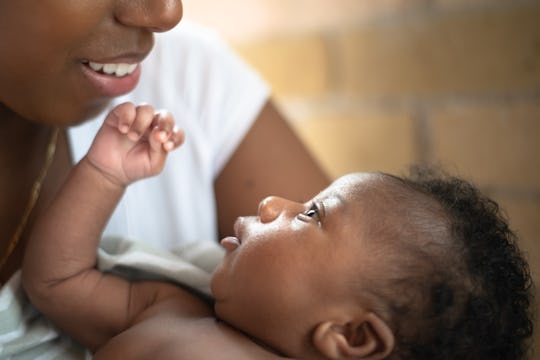 FatCamera/E+/Getty Images
15 Organizations Whose Vital Work Supports Black Moms & Families Every Day
From alliances dedicated to reducing the Black maternal mortality rate to groups fighting for policy reform, there are a number of organizations working to support Black mothers and families. And whether it's with monetary donations, amplifying their missions on social media, or learning about their programs, fellow moms can help support these organizations' invaluable work today and beyond.
The work done by a number of organizations addresses the fact that Black women have historically experienced the highest maternal mortality rate. A 2018 study published in Clinical Obstetrics and Gynecology found that Black women were three to four times "more likely to die a pregnancy-related death."
Beyond maternal health, Black women have been facing racial disparities in a number of areas. For instance, a poll conducted in early April found that 54% of Black women reported having experienced either a layoff, a furlough, or reduced hours or pay as a result of the coronavirus pandemic. What's more, according to Harvard Business Review, a report from McKinsey and Leanin.org found that while women of color made up roughly 18% of the country's population, they accounted for only 4% of top executive positions within corporations.
So how can fellow moms better support Black mothers and their families? By holding up and giving to the organizations working tirelessly to support them.