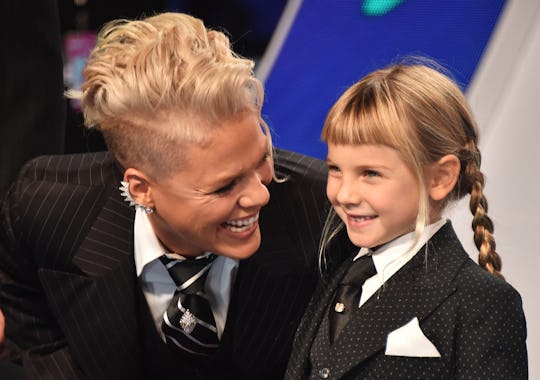 Frazer Harrison/Getty Images Entertainment/Getty Images
The Realest, Most Relatable Celeb Parenting Quotes Of 2017
OK, so celebs — they aren't exactly "just like us." That's because when it comes to their lifestyles, legions of fans, and bank accounts, the bulk of us can hardly compare. But there's something about parenting that is uniquely bonding, whether it's being unable to identify a bodily fluid and/or how long it's been on the arm of your sweater, or working to teach your little ones about the importance of independence. And if you're seeking a little of support from Hollywood, well, then I put together a few real celebrity parenting quotes of 2017 to help you out.
I mean, you can always count on Tina Fey, Chrissy Teigen, and Kristen Bell to keep it real. And if you haven't seen Pink's VMAs speech, then you're going to need to get out a pen and paper and write it down word for word. Plus, you'll find that even Olympic athletes like Serena Williams struggle with breastfeeding and all of the questions that come with it. As for Shonda Rhimes, you probably won't be surprised to read that she has no problem shining a light on parenting BS.
After all, celebrities might not be just like us, but, like most parents, they consider their role as mom or dad to be pretty freaking important.