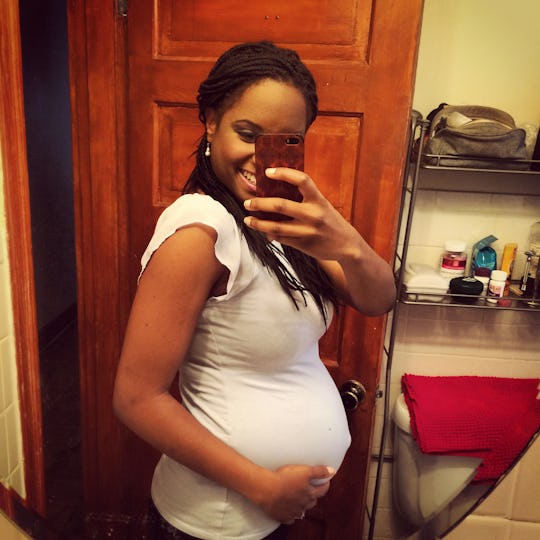 Courtesy of Sabrina Joy Stevens
15 Signs You're Definitely Kicking Pregnancy's Ass
Making new people is hard, especially when the world expects you to continue doing other stuff while you're making other people. (The absolute nerve!) Pregnancy will do its best to defeat you some days, what with nausea and fatigue and heartburn and constantly having to pee. But even if you're not feeling as glowy as a second-trimester mom on a spring day, there are plenty of signs you're kicking pregnancy's ass.
For starters, if you have remained alive after becoming pregnant, you are already kicking pregnancy's ass. You're a warrior, whether you're still pregnant, have given birth, and whether you have a (or several) babies, or no babies at all. Pregnancy offers no guarantees (well, aside from occasional unwanted attention in public places if and when you start to show). If you've managed to figure out how to make your particular pregnancy manageable? Or even to get other things done and maintain your friendships and other relationships? High five a million angels, 'cause you're crushing it.
If you recognize any (or many) of the following, pat yourself on the back. You're probably making pregnancy look way too easy to everyone around you. I'm just saying, if a bunch of your friends start posting pregnancy announcements soon, it's probably your fault.