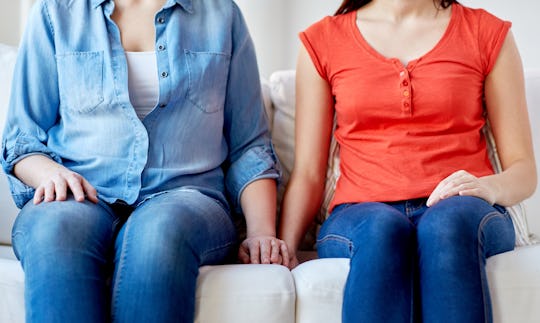 Fotolia
15 Things Parents Who Are Raising Tolerant Kids Do (Because It Starts With Us)
There are so many things I want my raise my son to be. I want to raise a feminist and I want to raise a confident man and I want to raise a man who isn't bound by dangerous ideologies concerning masculinity and I want to raise a man who isn't afraid to express his emotions. Above all, my goal to raise a man who is tolerant, which means I am actively trying to do all the things parents who are raising tolerant kids, do.
I've had a leg-up on this particular parenting goal, given my mixed-race and my diverse neighborhood and the way I was raised as a child, which has molded me into an inclusive and accepting individual that not only acknowledges but celebrates those that live outside the boundaries our society has arbitrarily established. However, just because I have grown up in multiple cultures and have been surrounded by diverse people, doesn't mean I'm not constantly and continually evaluating my decisions (as a person and as a parent) and making sure that I am teaching a son who will be tolerant. I know what is at risk if I fail. I know that my son has many privileges (if he continues to identify as a man) and those privileges can end up hurting others if he takes advantage of them and/or believes that he is better than others, because of them.
So, with that in mind and in the hopes that raising a tolerant generation is the goal of every parent, here are 15 things parents who want to raise tolerant kids do. It takes work and it takes practice (like anything else associated with parenting) but it is a fight worth fighting. Each. And. Every. Day.